Celebrate in Style: Birthday Party Ideas for College Students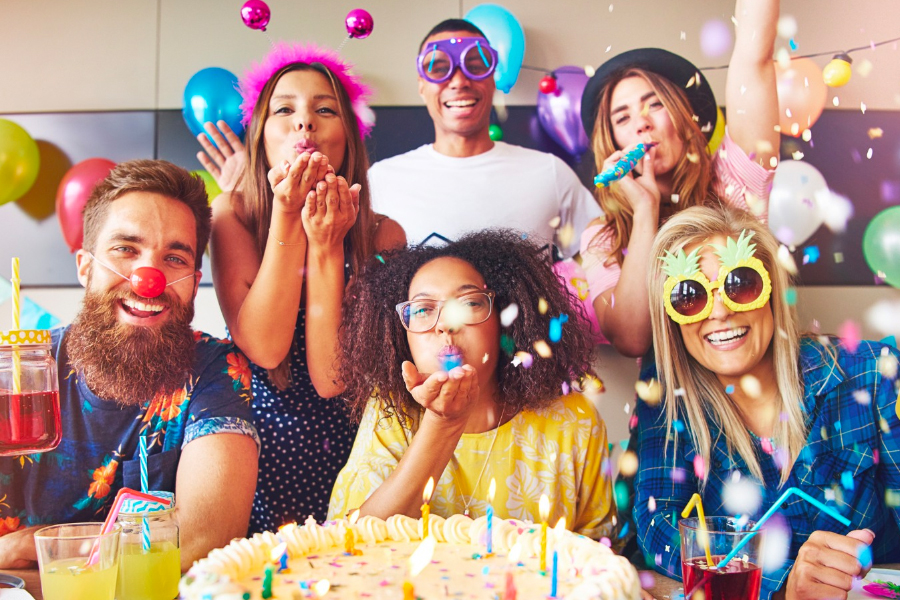 Birthdays are special occasions that we all love to celebrate. As a college student, there's nothing like having a birthday party that you and your friends will remember for years to come. Whether you're celebrating your 18th or 21st birthday, there are plenty of ways to make your special day unforgettable. In this article, we'll explore some unique birthday party ideas for college students.
Movie Night:
For a relaxed and fun evening, why not organize a movie night? You can choose your favourite film, set up some cozy seating, and grab some snacks. This is a great way to unwind with friends and can be done on a budget.
Game Night:
If you and your friends love board games, why not have a game night? Set up a few different games, grab some snacks and drinks, and enjoy a night of friendly competition.
Karaoke Party:
For those who love to sing, a karaoke party is an excellent choice. You can rent a karaoke machine, or simply use a microphone and speakers with your phone. Set up some mood lighting, and sing your heart out with friends.
Themed Party:
A themed party can be a lot of fun, especially if everyone dresses up. Some popular themes for college students include "Beach Party," "80s Party," or "Disney Party." This is a great way to get creative and have some fun.
Outdoor Adventure:
If you love the great outdoors, why not plan an outdoor adventure for your birthday? You can go hiking, camping, or even take a kayaking trip. This is a great way to get some exercise, enjoy nature, and spend time with friends.
Spa Day:
For a relaxing and indulgent birthday party, why not plan a spa day with friends? You can book massages, facials, and other treatments at a local spa, or set up a DIY spa at home. This is a great way to pamper yourself and your friends.
Dinner Party:
For a more sophisticated birthday celebration, why not host a dinner party? You can cook a delicious meal, set the table with your finest dishes, and enjoy a night of good food and conversation with friends.
Conclusion
Your birthday is a special occasion, and it should be celebrated in style. With these unique birthday ideas for college students, you can plan a celebration that is fun, memorable, and perfect for you and your friends. Use the birthday app to plan out your birthday parties, enjoy your special day and create memories that will last a lifetime.