Resume writing tips: Get Your Career Record Straight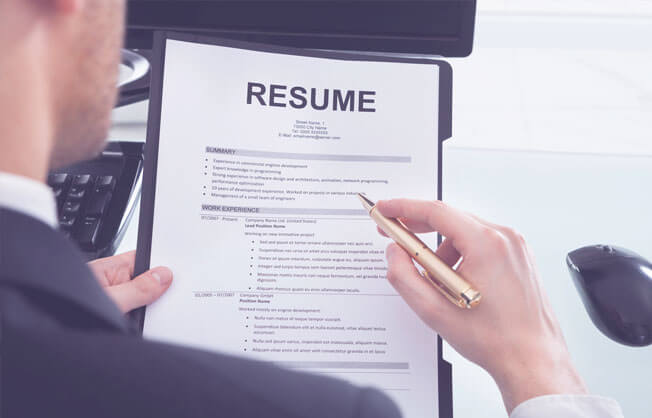 Career history is a core of any CV, and it is more than just the list of jobs that you have held. Know as the professional experience, it needs to show off on what you have achieved or charged off throughout the working life. It is also a part of the resume that the recruiters and hiring managers will look at very closely, thus it is very important to get your content right. This is the reason; you must find in detail the given CV writing tips.
Where to begin with?
Start writing your career record by listing various jobs that you have had—don't go way back to part-time job that you had in the high school if it is not relevant anymore. "Just offer details of your past ten years. Every position must include the title, summary, and 2 lists: one for primary responsibilities and another ones for the achievements. Here is how you can tackle every element:
Position title
Start with name of a position, followed by organization & time you have worked there, which includes the month & year. It is assumed that each post is full-time till you state otherwise, thus make sure you include that role was casual, part-time, and volunteer if any.
Position summary
Write the brief summary about what the position involved & organization that you have worked out for. Make sure to keep this to 1 or 2 sentences maximum, and include main area of duty, who you have reported to, or short description of your organization. You do not have to include complete details of each organization that you have worked, however have to describe core business, size, customers, and staff number, particularly if company is not well known.
Primary responsibilities
This must be the bulleted list, which includes areas that you were liable for, like customers and operations, instead of shopping list of the skills. Suppose you have managed the team or charged of budgets, then these must be detailed:
Managed the team of full-time staff
Managed partner & vendor relationships.
Oversaw organization's transformation program.
Key achievements
It is very important to stay specific about all your achievements instead of just listing the daily activities, as recruiters and hiring managers will see where you will bring value to the role. Make use of facts & figures where you may—growth statistics, figures and achievements against performance indicators, and provide evidence on where you have used skills.
Keep in mind; it is very important you describe what you have achieved instead of what you did. Showing your earlier achievements clearly can boost your odds of getting the interview. It can be more work, definitely, but sending out the resume to get rejected by robot is not the effective use of time, either.