Coming Soon – Career Discovery-Space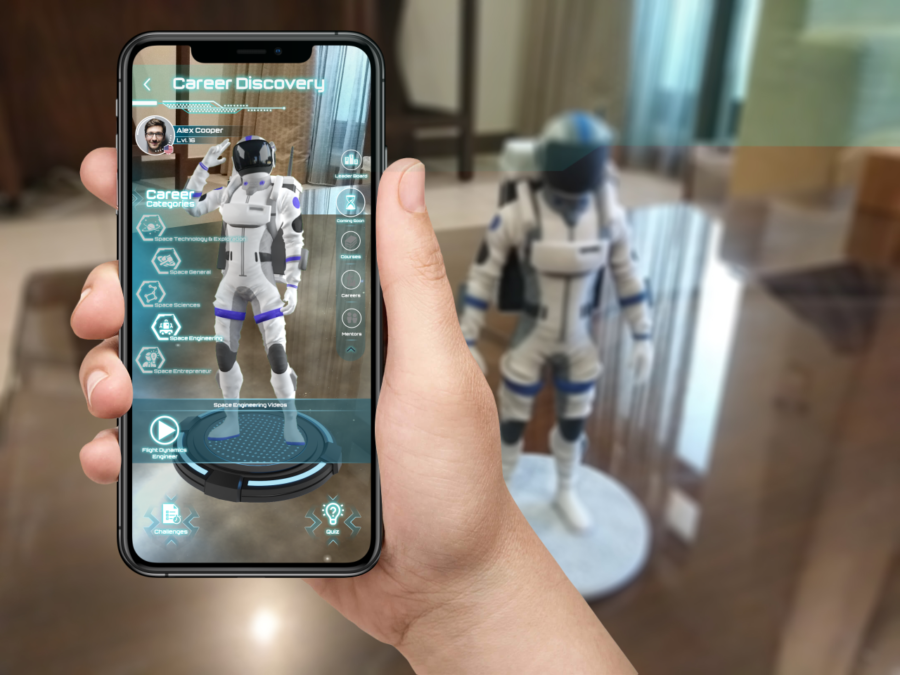 Career Discovery – Space is a website that is coming soon that will add to the chance to discover career fields long before students are asked the question "what do you want to be when you grow up." The goal with Career Discovery is to give young people the resources and tools they need to help them make informed decisions and inspire them to reach for greatness.
Impossible task
In the current landscape of how students learn about careers, many students are most often faced with an almost impossible task of choosing a career and they need to have this decision made early in their lives as this answer determines the right doors to knock on as well as classes to take post-high school. But the current challenge is there are not any tools or resources that can give these young students enough information they can have to decide on the right career path in the area of Space.
Leads to wrong choices
This often can lead to the pursuit of the wrong careers which are a financial drain as well as time wasted by having to opt-out for something else and then finally having to drop out. In fact, in today's workplace technology is growing and changing so fast that it can be unclear if the careers a young person has an interest in will still be in demand as they grow older.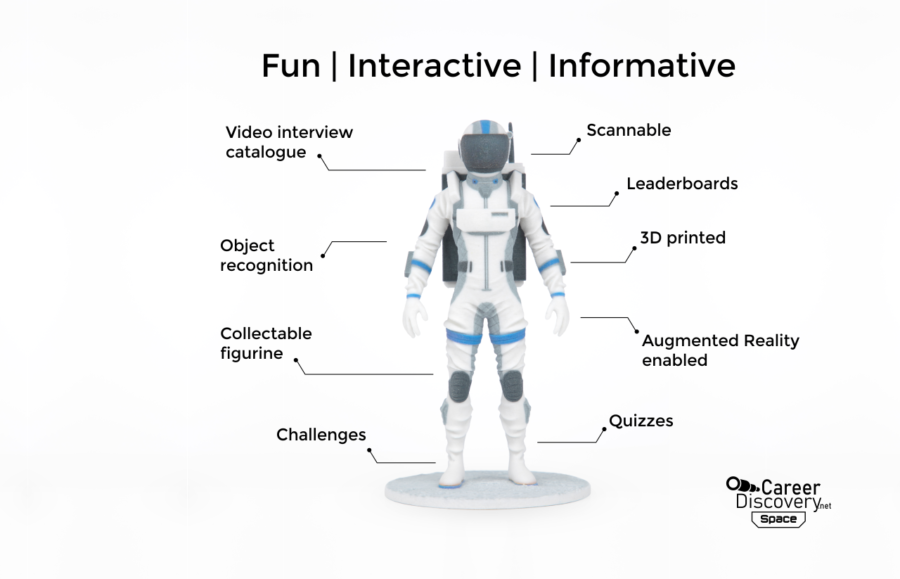 Reason for website
This is part of the reason that this website is being built as an enhanced tool that will aid these students and help them to discover a career from across multiple industries that Space brings with it. They will feature interactive AR-enabled 3D-printed collectible Space Explorers that will show all the broadly diverse career opportunities that are available currently in many areas of Space.
Space Explorer figurines
By examining these Space Explorer figurines with a phone app, the student will be able to unlock a plethora of information by hearing from working professionals in the collectible-specific industry of today including information on what the job entails and what they did to get there.
Interactive quizzes & challenges
These quizzes and interactive challenges can be a fun learning experience inside a specific industry, but it can also aid students ' being seen by those working in the industry. And in the long run, students can make a career choice at an earlier stage of their life. Especially in an area that is so important to the future of the world.