How do preschool graduation invitation cards elevate the joyous feeling of a celebration?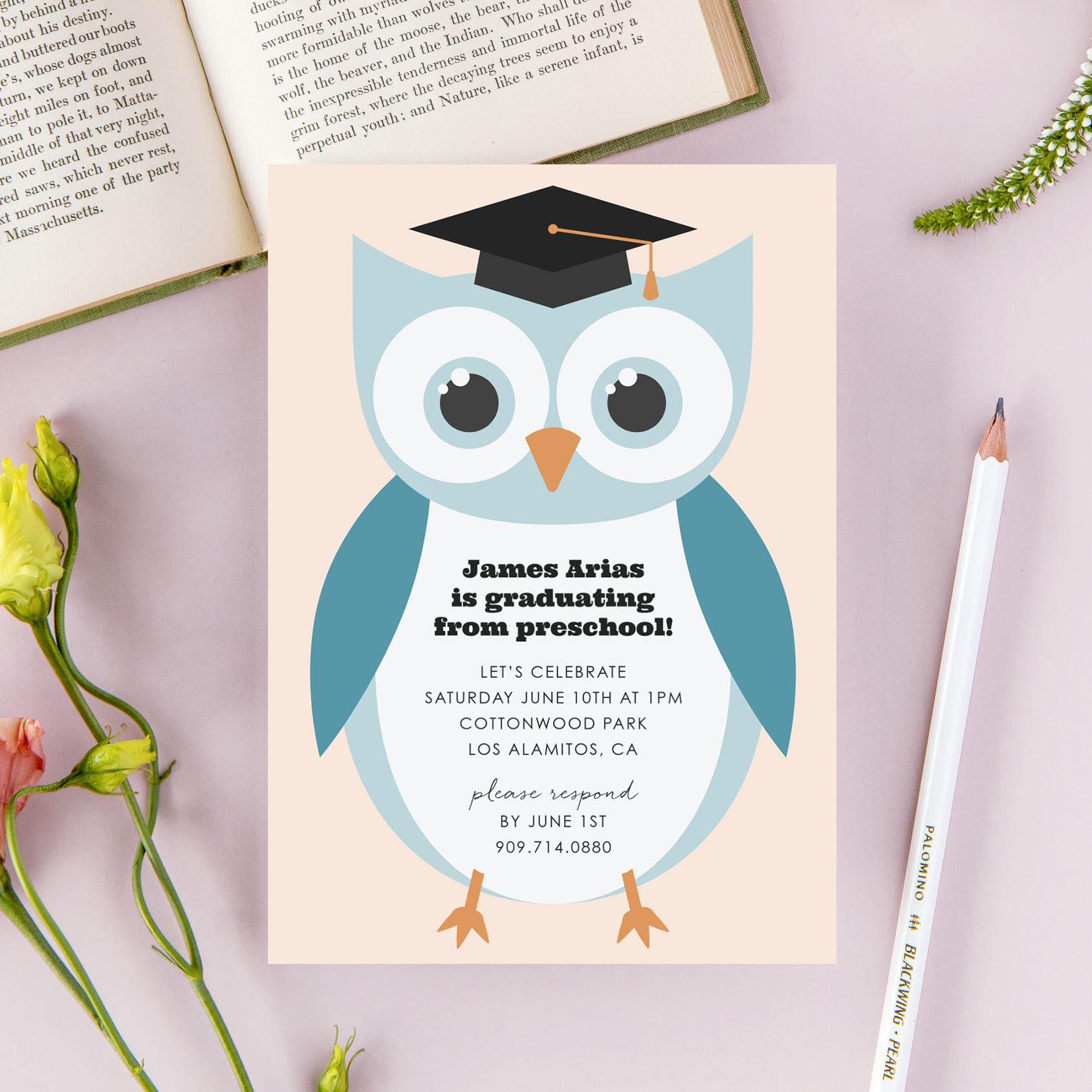 Children are the cutest entities on this earth. They bring in with them a lot of joy and positivity. The learning days of the children are very special. The first-ever learning experience for a child along with socializing with other kids is when he/she steps in the preschool. Some important lessons of life are taught during this period along with fun and games.
Usually, children from the age of 2 to 3 years start going to the preschool and stay there till their elementary education starts at the age of 5-6 years. This period is very crucial as children learn most of their values during this time.
Like a college graduation ceremony, most of the preschool also has a graduation ceremony at the end of a child's preschool years. This ceremony is usually hosted with some pomp and show to make the child feel good about themselves and mark a new start to their life. Like any other ceremony, the preschool graduation ceremony these days has started having special invitation cards. This article discusses what an invitation card does to the preschool graduation ceremony of a child.
Importance of Invitation cards for Preschool Graduation Ceremony
Preschool graduation invites to play a major role in the organizing of the event. There are certain values attached to it that can elevate the joyous environment.
1. Preschool graduation marks the age of a child where he is set to face the world with the values instilled within him. So it marks the start of a new journey, and new journeys should always be started with pomp and show.
2. These invites to the preschool graduation ceremony can also be handmade which would engage the children in making such cards and bring out the creative side of them. A card made by a child can be used to invite his/her parents who will instill happiness in both the minds of the parents and the child.
3. Preschool graduation is an event, and an event should always have an invite to make it look more professional and happening so that more people are attracted to it.
4. When celebrated in a grand way, distributing invites to well-known people, a sense of responsibility and confidence is built within the children making them feel their importance and worth.