How Smart Campus Benefits For College Students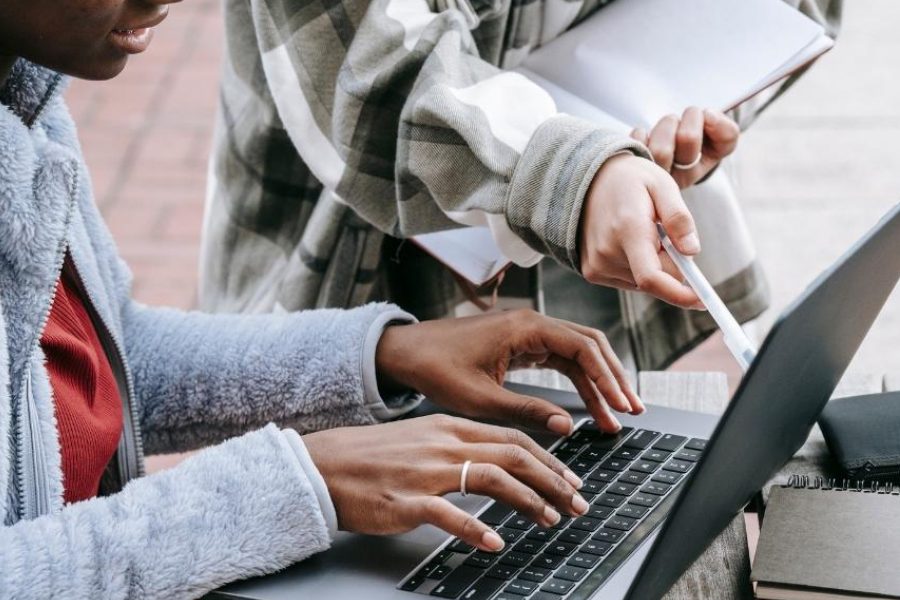 By Lucero Artemio, Senior Product Manager, Fiberroad Technology
What Is A Smart Campus?
A smart campus is a smart, connected community with technology that can improve the lives of individuals within it. Smart campus services can make life easier for students, faculty, and staff and improve security, enhance operations, and monitor campus resources. Smart campus features include ubiquitous wireless coverage and location-based services. Campus assets can be monitored via Bluetooth beacons, and geofencing can send alerts when assets move. The information generated by the smart campus services can be fed into a dashboard for more informed management decisions.
Smart Campuses are increasingly connected to improve operations and enhance the user experience. For example, smart parking spaces can automatically alert drivers to available spaces on campus. Other features of smart campuses include chatbots that can answer late-night math questions. Some campuses even have connected blackboards that allow professors to share grading assignments with TAs. Using technology to improve campus services will allow colleges and universities to stay relevant and increase the quality of student learning.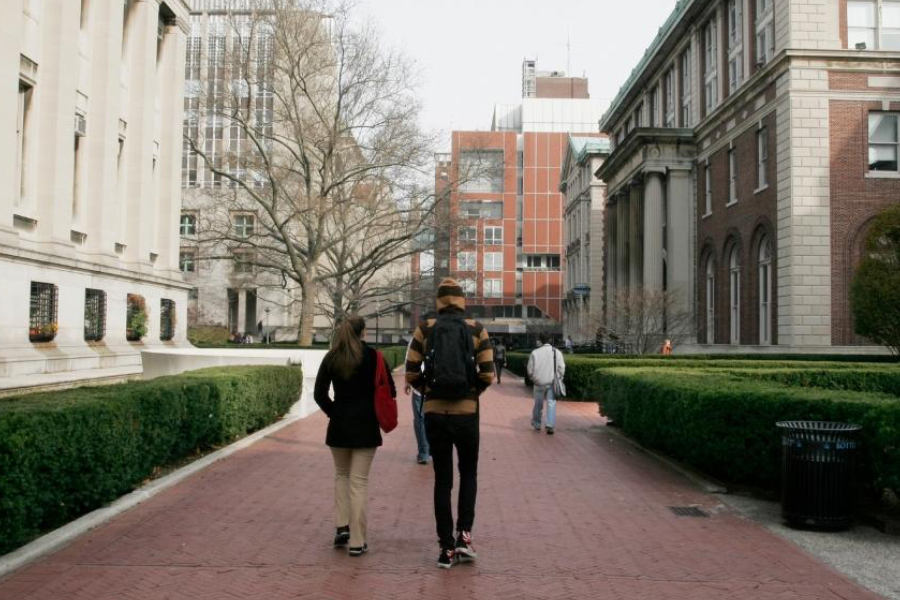 Benefits Of A Smart Campus To Students
1. Improves Student Experiences
Implementing a Smart Campus is a big step in higher education, and the first step is understanding the needs of today's students. This means utilizing data from online resources to understand student performance and behavior better. Data can also reveal issues related to biases in departments, courses, and professors. Understanding these issues is essential in designing inclusive programs and initiatives. Smart Campus technologies apply the best practices of other industries to the campus and will improve the safety, visibility, and comfort of everyone on campus.
2. Enhances College Campus Safety
Using advanced network infrastructure and internet-connected devices, a smart campus can provide new services, improve operations, and improve safety on campus. Combined with self-service technologies, this new approach can make college campuses more secure. In addition to the safety and security benefits, smart campuses can reduce operating costs and improve environmental sustainability. The technology used on a smart campus helps to detect operational deficiencies and make proactive decisions, which improves efficiency and reduces risks.
3. Reduces Operational Costs
A smart campus connects people, devices, and applications to offer a better experience for students, faculty, and staff. These systems can also improve operational efficiency and reduce costs. This system provides data about the energy usage pattern of campus and helps reduce costs and increase efficiency. Here are the key benefits of smart campus technologies. They all increase the overall value of a university's operations and make it more competitive.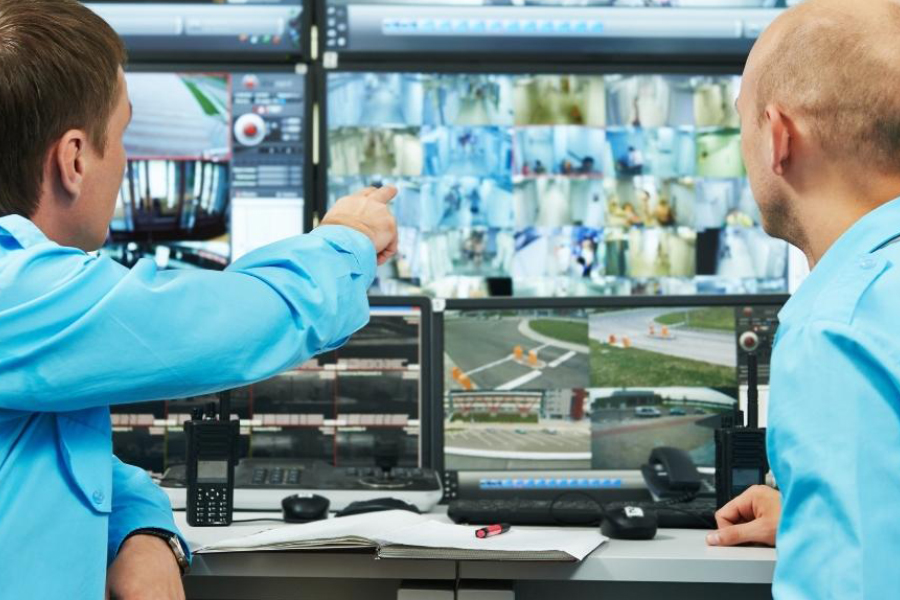 The Components Of A Smart Campus
1. Video Surveillance System
Smart campuses use a Video surveillance system with PoE Switch as part of their security strategy. These cameras collect video information and analyze it using proprietary software. This allows the system to perform many tasks, including detecting potential fire hazards, recognizing license plates, and tracking registered and unregistered vehicles. All of this information runs through a command center, where other security devices and protocols are configured. The result is a comprehensive video surveillance system.
School safety budgets are slashed, but video surveillance can save school dollars. A good video surveillance system can detect threats to the campus and improve security. Using video surveillance, school security teams can better respond to incidents. School officials can implement bullying prevention programs and improve streamlined security operations by monitoring the footage. However, the school security team needs to monitor events and avoid being left in the dark constantly.
2. Gate Access Control System
Electronic access control systems use rules and logic to govern who can access certain areas. A valid card key unlocks the door, and the computer records the information into a log. When someone enters a building with an invalid card key, it won't unlock it. Internal devices and software control electronic systems, and the purpose of each device may vary from building to building. Whether or not this system is a smart campus innovation will depend on the needs of your institution.
The use of technology to manage visitor access is vital in a smart campus. Today, most people carry a mobile phone, and many college students want to minimize the amount of equipment they need. An access control system will help you manage visitor access and prevent theft and damage to property. Whether your school is an urban campus, a suburban campus, or a rural community, a gate access control system will help ensure the safety of everyone on campus.
3. Cloud Network Infrastructure
Smart campuses need to be able to provide multiple services. Some of these services will differ depending on the campus's physical location and each user's needs. To achieve this, a cloud network infrastructure is necessary. The cloud can serve as a central data centre, allowing multiple services to be delivered via a single network. For example, a smart campus may need to be able to analyze student behaviour and track the flow of academic traffic. A new actor is needed to enable the Smart Campus ecosystem to achieve this goal. Recent research has shown that the ecosystem concept is the most promising actor for a Smart Campus.
4. Energy Efficiency
Many campuses have embraced new technologies to improve energy efficiency. Some campuses are experimenting with zero-net energy and passive building methods. For example, the Georgia Institute of Technology has a carbon-neutral research lab and is building a new building as part of the Living Building Challenge. Colleges spend millions of dollars a year on energy, and there are numerous opportunities for improving energy efficiency on campuses. The technology used to improve campus energy efficiency will likely help colleges save money.
Smart campus technologies can also help campuses improve parking, traffic, and safety. They can even reduce fuel consumption. Using smart lighting, campuses can save money on electricity, water, and other resources. Some campuses can also install motion sensors to identify the most critical lighting banks. This technology can help campus officials make informed decisions about energy consumption. With a little research, a smart campus can be an effective way to cut costs and improve campus safety.
Final Thought
The infrastructure needed to support smart campuses should be well-designed and implemented. Some of the essential components of this infrastructure are information sensing devices, computer processing equipment, storage, and wired and wireless communication networks. Besides the infrastructure, smart campuses should have staff that design and implement the system. This will allow the campus to run more efficiently and save power. For instance, smart campuses should install card systems and facial recognition technology for accurate attendance.