NOVA – A New Era of Education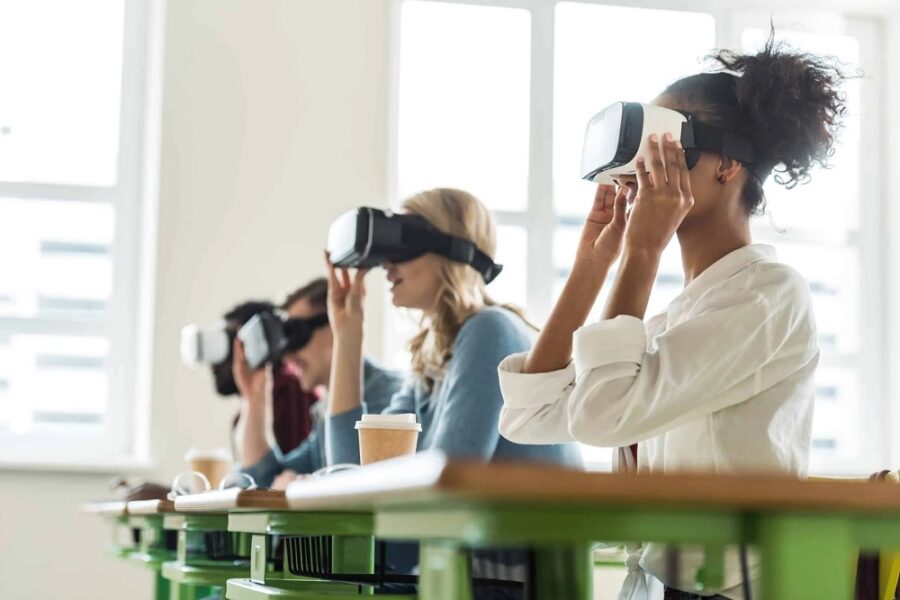 NOVA is a collection of educators who saw an opportunity. An opportunity to inject technology and innovation into a dry and repetitive system that does not lead to real learning. NOVA is an EdTech company that designs and provides online interactive spaces for learning completely in the Metaverse. NOVA looks to usher in a new era of education by providing virtual students with hands-on learning experiences that fuel curiosity and creativity while providing unique opportunities only available in virtual reality. 
An Impressive Founding
The minds behind NOVA are a mix of education experts and tech entrepreneurs from Berkeley and Stanford. The NOVA team saw a need for a new solution to virtual education. They saw that the traditional forms of schooling did not garner the results that most parents wanted and therefore wanted to provide a solution that did. The NOVA team has worked to create a unique and effective education model that allows for creativity and curiosity to flourish all in the Metaverse. NOVA was founded to bring the best possible education model into the metaverse so that students from anywhere can access top-of-of-line virtual education from anywhere in the world. 
Metaverse Classes
One of the major offerings from NOVA is a great selection of classes that take place completely within the Metaverse. These classes cover all of the major subjects and give students a first-hand look at the subject matter. Students in the Metaverse can travel around the globe and back in time to learn about literature, history, math, and science right from the source. More impressively these programs allow students to gain hours of hands-on experience without ever leaving the comfort of their homes. Students can gain virtual experience and learn how things work without expensive materials and equipment. Metaverse classes put students first and allow everyone to follow their curiosities and learn in the way that is best for them.
Virtual Collaboration
NOVA is a big proponent of bringing valuable and genuine collaboration into the virtual space. NOVA's software makes it easy for students to work and grow together by providing a virtual space where collaborators can share an area and see avatar versions of their classmates. NOVA has put a premium on collaboration and teamwork by providing students with the tools to make a virtual group project feel like an in-person team striving to reach the same goal.
A New Era of Learning
NOVA looks to bring in a new era of learning. An era where all students' needs are met. An era where the limitations of the classroom are no longer a concern. An era where learning can happen anywhere at any time. NOVA wants to utilize all of the endless possibilities of the Metaverse to make education fun and engaging. NOVA's avatar technology allows learners to have a fully immersive virtual education that holds the best of both worlds. With NOVA, you don't have to sacrifice collaboration and socialization to get a great virtual education.